Searching for an 'HVAC Contractor Near Me'?
Precision Plus HVAC is licensed in both West Virginia and Pennsylvania as a professional "HVAC contractor near me". From our office in Morgantown, WV, we routinely service homeowners and small businesses in the following areas:
Morgantown, WV
Fairmont, WV
Clarksburg, WV
Kingwood, WV
Point Marion, PA
Mount Morris, PA
Dilliner, PA
Springhill, PA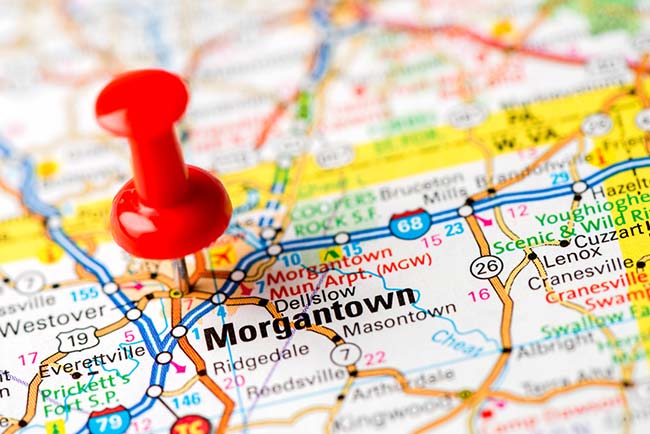 We are a Carrier Authorized Dealer, and our expert technicians are well-versed in all makes and models of HVAC equipment. Whether you need an emergency repair or a new installation, we are here to provide you with excellent service.
What We Do
Heating
When cold weather hits, you need reliable equipment with the backing of a reputable installation company. Precision Plus HVAC is here to help as your local "HVAC contractor near me" with reliable heating expertise.
Cooling
Warm weather is great until temperatures reach an uncomfortable high. Precision Plus HVAC can help cool things down with reliable AC equipment.
Indoor Air Quality
Our indoor air quality products will help you maintain a clean and healthy indoor air environment, creating a safe haven for your family.
Thermostats & Zoning
Every system requires a thermostat, and zoning is a great option as an add-on. Precision Plus HVAC carries a complete line of thermostats and zoning products for optimal comfort and energy savings for your home.
Commercial Services
The Commercial Department at Precision Plus HVAC is here to serve all your light commercial needs. We commit to excellence in every aspect, from installation to service to customer care. Give us a call and let us take care of your small business's indoor comfort.
Make an Appointment for Service Today
When you need an "HVAC contractor near me" in the Morgantown area, reach out to our company. Precision Plus HVAC will be happy to help. Call us today at (304) 598-3105 or fill out the contact form and we will reply as quickly as possible.
Local Reviews
Precision Plus HVAC Rated 4.63 out of 5 stars based on 86 customer reviews