AprilAire Product Sales & Installation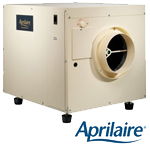 Precision Plus HVAC recommends AprilAire products when our customers are looking for high-quality, reliable HVAC accessories. AprilAire designs and manufactures a wide range of HVAC peripherals, everything from simple home thermostats to air purifiers and more. Popular AprilAire products that we sell and install include:
Humidifiers
Dehumidifiers
Thermostats
Air purifiers
Air filters
Ventilation
Radon mitigation
Healthy Air App
AprilAire Healthy Air System
And more!
Contact Us for a Free Installation Estimate!
We can help you explore AprilAire's many HVAC products and select the equipment that is best for your needs. We also can provide a professional installation. Call us today at (304) 598-3105 or fill out the contact form, and we will reply ASAP.