Morgantown's Residential HVAC Specialists
Fast & Professional Repairs
Precision Plus HVAC has been providing the greater Morgantown, WV, area with expert residential HVAC services for more than 20 years. We specialize in preventive maintenance agreements for our customers, as well as emergency HVAC repairs for all makes and models. We do new installations and replacements too. Contact us today for a free installation estimate or to book a service appointment.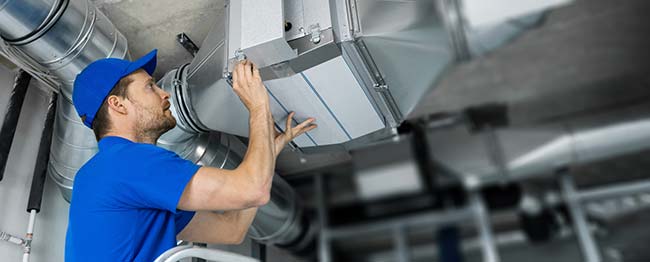 Regular checkups will help to maximize the life expectancy of your system. Unfortunately, even the best maintenance won't prevent normal wear and tear. When you need emergency repair service for your residential HVAC system, count on our local experts.
Maintenance Agreements: The Smart Choice
Heating and cooling systems have a way of breaking down when the weather is at its worst, such as on the coldest day of a frigid winter or during a sizzling summer heat wave. These are the times when your residential HVAC system must work the hardest and when you need it most. Our Maintenance Agreement includes the following:
Two Performance Tuneups Per Year
Having us regularly check your system enables us to keep your unit running as efficiently as possible, which saves you money on your utility bill month after month. These regular checkups also enable us to catch problems, such as loose or burnt wires and freon leaks, before they lead to a larger problem, such as motor failure.
Priority Service
When you have an emergency, you can rest assured Precision Plus HVAC will be there when you need us.
10% OFF Replacement Parts
An example of potential savings: If the cost of a blower motor replacement was $400, you would save $40 on the repair.
10% OFF Repair Labor
Our discounted rates save you money with every service call. Plus, we fully stock our repair trucks with parts, so we are able to repair 99% of calls on the first visit.
Energy-Saving Coil Cleaning
Dirty coils reduce efficiency and cause your unit to work harder, meaning parts wear out faster. This shortens the life expectancy of your unit. It will cost you more month after month on your utility bill if the coils don't stay clean.
EPA tests explain that as little as 1/10th of a centimeter of dirt or dust on a coil could reduce efficiency by 21%. With the average homeowner's heating and cooling bill at $1,500 per year, a 21% loss in efficiency means you could be wasting up to $315 each year without coil cleaning. That's why we perform this service free during your preventive maintenance checkup.
We're Your Local Indoor Air Quality Specialist
With today's tightly sealed, well-insulated homes, the air inside your home can have two to five times more pollution than the air outside. Choose Precision Plus HVAC for services and products to improve your indoor air quality. We provide:
Consultations: Schedule a free in-home consultation with one of our HVAC specialists to discuss your indoor air quality needs.
Air filtration products: Remove contaminants like pollen, mold and pet dander that aggravate allergies.
Humidifiers: Properly control humidity for personal comfort, to protect furniture and wood floors, and to reduce static electricity that damages electronics.
Fresh air ventilators: Remove cooking, pet and chemical odors by expelling them outdoors.
Ultraviolet lights: Kill airborne microbial growth of mold, bacteria and viruses throughout your home, ductwork and cooling coils.
Carbon monoxide detectors: These detectors will protect your family from this silent killer.
Zoning & programmable thermostats: Keep each area of your home at the proper comfort level to meet your lifestyle.
Make an Appointment for Service With Our Experts
Residential HVAC is our area of expertise, and we would be happy to help you receive the services and products you need to stay comfortable at home. Call us today at (304) 598-3105 or fill out the contact form. We will reply as quickly as possible.