What Makes Us the Best HVAC Company
Precision Plus HVAC is Morgantown's expert heating and cooling company. Why choose us as the best HVAC company around? It's easy: our team of experienced and trained contractors are professionals at what they do, and you can expect unrivaled service and top-notch workmanship. From beginning to end, trust that we will provide exceptional service. We always stand behind our 100% customer satisfaction guarantee.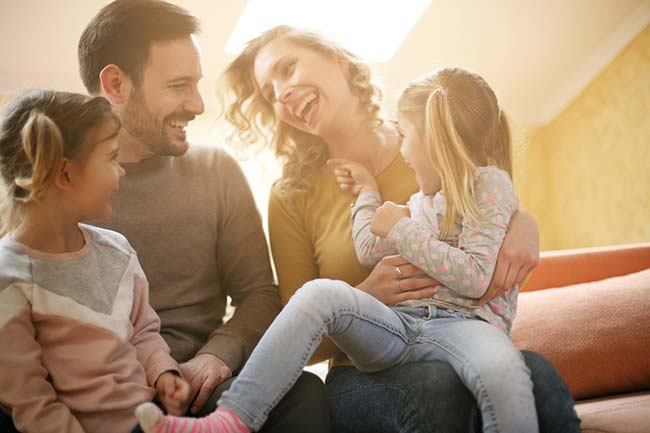 Our Company History
Starting as a referral-based company, owner and lead technician JT Marra built the foundation of Precision Plus HVAC on serving customers with courtesy, scheduling appointments at their convenience and making sure every job is done right and on budget. These goals are still in effect today! Thousands of customers later, we are proud to be Morgantown's one-stop shop for heating and cooling repairs, installations or scheduled maintenance needs.
Our Qualifications
We are heating and cooling professionals! We maintain a high level of quality among our staff. All our installers and technicians receive training on a regular, ongoing basis. We have certification from the following industry organizations.
Carrier® Authorized Dealer
Carrier dealers are the home heating and cooling experts to trust. They are your single resource for everything you need from creating your ideal comfort system to installation, service and beyond.
Better Business Bureau Accredited
For more than 100 years, the BBB worked at helping people make smarter decisions. It is evolving to meet fast-changing marketplace needs. The BBB sets standards for ethical business behavior and monitors compliance. Almost 400,000 Accredited Businesses meet and commit to the BBB's high standards. The BBB helps consumers identify trustworthy businesses – and those that aren't – through more than 4 million BBB Business Reviews.
Trust Our 100% Customer Satisfaction Guarantee
With more than 20 years of service in Monongalia, Preston, Harrison and Marion counties, it's no wonder that we consistently rank as the best HVAC company in north-central West Virginia. Whether you need your residential heating or cooling system repaired, replaced or just checked out, look no further than Precision Plus HVAC. We have the know-how, equipment, expertise and experience to do the job on time, the first time. We guarantee it.
Make an Appointment for Service Today
We would love to show you why we are the best HVAC company in the area. Please feel free to contact Precision Plus HVAC for more information on our services, products and organization. Call us today at (304) 598-3105. To have us reach out to you, fill out the contact form for a quick response.